From widespread flooding to raging wildfires, communities across the country are feeling the effects of a changing climate and more extreme weather. These natural disasters are also impacting businesses with the potential to affect bottom lines and even survival.
40% of businesses do not reopen after a disaster, and 90% of small companies that do not resume operations within 5 days of a natural disaster fail within the year.
Flooding can damage everything from a business's hard assets, such as buildings, equipment and inventory, to soft assets, such as records and data. Even if a business isn't directly flooded, disruptions to transportation, energy and communications grids can cause trouble, for example, if suppliers are unable to fulfill businesses' needs.
The bottom line: interrupted business means lost profits and can result in lost clients.
Is your business prepared for a natural disaster? Here are five key strategies you could consider for your business, if you haven't already.
1. Look at risk holistically
Start by understanding your disaster risks, planning for the worst, assessing impacts to priority business functions and identifying ways to avert or minimize these impacts.
Government sources of information abound, and several companies now provide risk assessments with recommendations to mitigate hazards.
Look holistically at business operations, from energy, water and transportation infrastructure, to supply chains, and create redundancy for key resources.
When Hurricane Harvey hit the Houston area, Gaille Media, a small internet marketing company, was flooded, making the office uninhabitable. However, its operations continued because the company kept most of its data stored in the cloud, allowing staff to work remotely after the storm.
That brings me to my second strategy.
2. Have a backup plan
Secure resources before the disaster, such as backup generators and satellite phones, and develop mutual assistance pacts with other companies for use of shared operating space, equipment and supplies. Be sure to ask your suppliers about their own business continuity and disaster recovery plans, and make arrangements with secondary and tertiary suppliers. By planning for disasters, you are not only better ensuring your business survives the disaster, but you're also helping your community become more resilient. Click To Tweet
Of course, a key part of any preparedness or recovery plan should be keeping clients informed of your status and operations.
3. Remember that people come first
Don't overlook your employees! Businesses need to recognize that employees may experience impacts and have property damage, even if the business didn't. Employees will need to prioritize the safety and security of their own families and properties before returning to work, or may be unable to work given evacuation or transportation difficulties.
By working with employees to develop and implement business continuity plans that address their needs, you can get them back to work faster. Short-term programs, such as alternative transportation or on-site child care, can make a big difference. Before Hurricane Irma, Datz Restaurant Group provided employees with information on flood zones and shelter locations, as well as supplies including sandbags, and closed for four days to allow employees to prepare and evacuate.
4. Take advantage of new resources
With disasters on the rise, organizations and entrepreneurs are emerging to help businesses survive. For example, SCORE, an organization providing free business mentoring for small businesses, has numerous resources to support disaster preparedness. The Rewards Network provides specific information for restaurant owners to plan for and recover from disasters.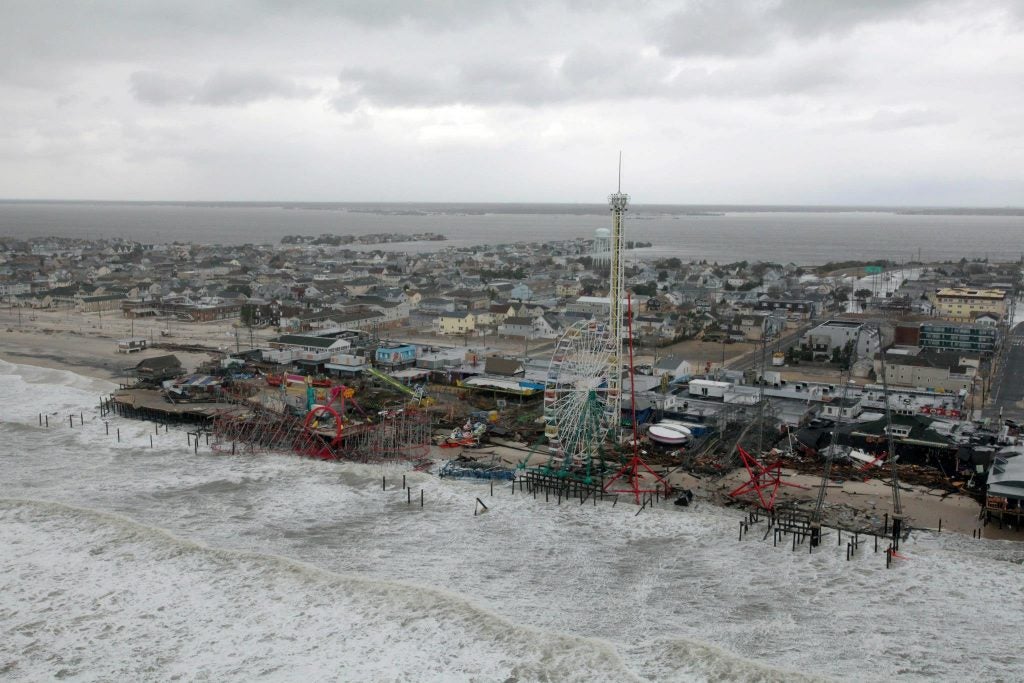 Hurricane Sandy resulted in $65 billion in economic losses. But due to companies like Pronto Recovery, a business that finds nearby places for employees to work and provide laptops and office equipment, nearly 1400 companies were able to recover within 24 hours – lessening the impact of Sandy.
Companies like Share911 are designed to help employers figure out which employees are safe and which may need assistance during disasters to help get folks back to work faster once the danger subsides.
5. Insure against economic losses
Finally, you should consider insuring against disasters, with flood, fire, earthquake and business interruption insurance, to protect your business from devastating financial losses that can occur when disaster strikes.
By planning for disasters, you are not only better ensuring your business survives the disaster, but you are stimulating your suppliers to do the same, motivating employees to consider their risks and plans, and helping your community become more resilient. Now that's real leadership!