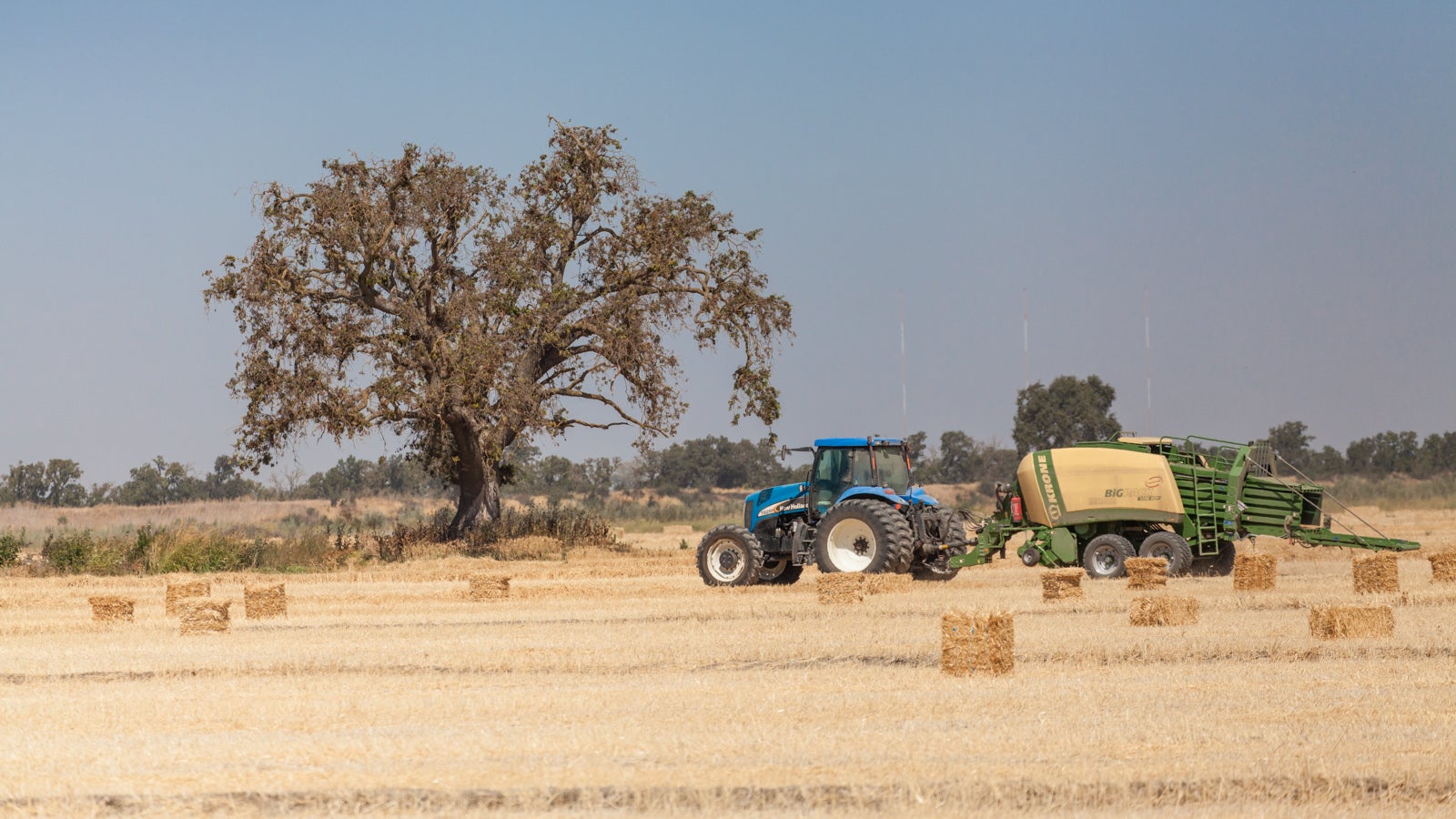 The California drought is putting the livelihoods of farmers and ranchers at serious risk.  Without a reliable water supply, many fields are going fallow. This not only threatens the state's world-leading agricultural economy, it significantly impacts wildlife species that depend on agricultural lands for survival.
A pioneering program under development in California's Central Valley, however, may offer farmers and wildlife some relief. It's called the Central Valley Habitat Exchange, and while it wasn't conceived for the express purpose of helping growers in times of drought, it can reward producers who provide habitat by growing less water-intensive crops. Here's how.
Getting paid to grow wildlife habitat
Under a habitat exchange, businesses and agencies that need to meet conservation goals can contract with farmers and ranchers to restore and maintain habitat on their lands. Exchanges provide a marketplace (not unlike a produce exchange) that allows for fast, transparent and efficient transactions between landowners who can improve or maintain habitat and buyers who need to meet corporate, conservation or  regulatory commitments – such as developers required by law to mitigate the impacts their operations cause to sensitive environments.
The Central Valley Habitat Exchange is being established by a consortium of state agencies (including the Departments of Conservation and Water Resources), non-profits (including EDF, American Rivers, Trout Unlimited, California Trout, Point Blue Conservation Science and Audubon) and other organizations (including Environmental Incentives). Our goal is to reverse habitat loss in the region and help restore populations of imperiled species such as Swainson's hawk, sandhill crane and Chinook salmon, all of which rely heavily on agricultural lands, floodplains and adjacent riparian areas for habitat.
So, what does this mean in the context of the drought? 
The exchange will measure the habitat value that a range of crop types and vegetation provides for a suite of species. For instance, rice fields provide important habitat benefits for migratory birds, and innovative projects are already showing how they can also support salmon and other species.  These benefits can be calculated and converted into "credits" that can be sold to those seeking to meet a conservation need. Similarly, crops like alfalfa provide high-value foraging habitat for Swainson's hawk, but alfalfa is a thirsty plant. If a farmer does not have the water available to grow alfalfa, he or she also has the option to plant hay or native grasses – both of which use significantly less water and still provide quality foraging habitat for the hawk. The farmer can get paid for "growing" wildlife habitat.
The exchange is completely voluntary and will not prescribe what farmers and ranchers must grow on their land.  Instead, it will provide landowners with information about the expected economic benefits that a range of crops and vegetation can provide in terms of habitat so they can make educated decisions about what to grow on their land.
It may not solve all the woes of the drought, but in the near future, the Central Valley Habitat Exchange will be up and running and can provide farmers with supplemental revenue in a time of need, and help ease some of the impact. It will also produce lasting benefits for fish and wildlife.
 EDF is leading the development of a pilot to explore how the exchange can benefit state-listed Swainson's hawk and provide a revenue stream for farmers.  Future posts will detail the progress of this pilot.