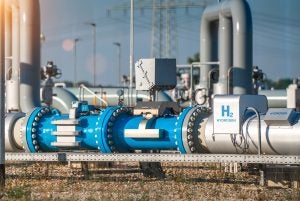 By Morgan Rote
Governments and industry around the world are wagering big on hydrogen to solve the climate and clean energy challenge.
But woefully insufficient global progress toward establishing strong climate, safety, social and sustainability standards is threatening to compromise the hydrogen market before it has a chance to get started.
With the looming threats posed by a rapidly warming climate, it's a gamble of both time and money that we can't afford to lose. It's not just a matter of squandered resources; get it wrong enough, and we could even make the climate problem worse. Which means that before we roll these dice, it's critical to have a set of commonly accepted standards to weigh our bets.