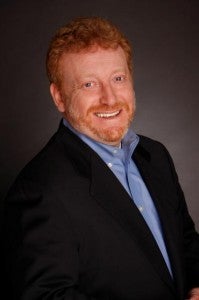 This commentary originally appeared on Forbes.
Here we go again.  In recent weeks, we have seen both Senator David Vitter and American Petroleum Institute President and CEO Jack Gerard attempt to mischaracterize the results of the groundbreaking University of Texas at Austin (UT) methane emissions study, preferring self-serving sound bites over an honest read of the data.  And now we are seeing another misinformation campaign coming from Americans for Tax Reform.
In his October 2nd Forbes op-ed, Christopher Prandoni, Federal Affairs Manager for Americans for Tax Reform, uses the UT study to disparage new efforts by the State Department to address methane leakage from the natural gas system.  Prandoni wrongfully claims that the UT study "calculated that average emissions were almost 50 times lower than Environmental Protection Agency (EPA) estimates," and that nothing further needs to be done about methane emissions.
Prandoni's read of the UT study results couldn't be further from the truth.  Total emissions from the production sector were found to be in line with the current EPA estimates, not 50 times lower.  Yes, the UT study did report some good news.  Methane emissions from the stage of extraction known as well completions were lower than EPA estimates.  Unfortunately for Prandoni's argument, these lower-than-expected results were because of new green completion technologies (an emissions control method that routes excess gas to sales), soon to be required by the EPA for all new hydraulically-fractured natural gas wells.
Other measurements taken by the UT study team were actually higher than EPA estimates.  Methane emissions associated with equipment used to control routine operations at well sites were 63 percent higher than current EPA estimates.  Fugitive methane emissions — unintentional leaks from piping, valves, separators and compressors — were 38 to 69 percent higher.  And emissions from chemical injection pumps used at the wellhead to keep pipelines flowing were 100 percent higher than EPA estimates.
As we've cautioned since its release, the UT study measured only the production sector, and is not the final word on methane emissions from the entire natural gas supply chain.  It's just the opening chapter.  Yes, there is some good news in the data, but counter to what Prandoni and Americans for Tax Reform would have the public believe, its news that supports the ongoing efforts of the EPA and the natural gas industry to reduce methane emissions.  The State Department got it exactly right and it is time for the Obama Administration to act.