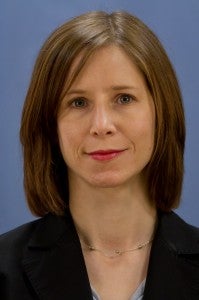 With its rich tradition of manufacturing, agriculture and innovation, the Midwest provides a fertile landscape for the development of the smart grid.  And in return, the smart grid can bring new jobs, economic development opportunities and environmental benefits to the region.  That's why EDF, along with the Citizens Utility Board, the Illinois Science and Technology Coalition and the Illinois Institute of Technology, is pleased to be part of a smart grid symposium in Chicago next week.
The first annual "Great Lakes Symposium on Smart Grid and the New Energy Economy" will bring together key players involved in advancing and implementing smart grid technology and innovative energy practices throughout the Great Lakes region.
The two-day symposium will showcase smart grid best practices from around the country, along with inventive technologies and ideas that are spurring innovation, growing state economies, reducing harmful emissions and empowering consumers to conserve and save.  Attendees will have the opportunity to engage thought leaders on key policy questions, identify investment and job creation opportunities, explore the potential for environmental and economic impact and learn about projects already underway.
Highlights of the symposium will include a Midwest Policy Summit, which will focus on identifying the necessary policy and economic drivers to ensure strong smart grid deployment that will maximize consumer and environmental benefits.  The summit speakers include Philip Moeller, commissioner with the Federal Energy Regulatory Commission; Paul Centolella, commissioner with the Ohio Public Utilities Commission; and EDF's own Mark Brownstein, chief counsel of the national energy program.
The agenda also includes The Path to Perfect Power, a demonstration of microgrid and other consumer-centric approaches that are improving reliability and environmental performance, featuring Mark Curran, director of public utilities with the City of Naperville, Illinois; Terence Donnelly, executive vice president of operations for Commonwealth Edison; and moderator Mike Edmonds, vice president of strategic solutions for S&C Electric Company.
Two other EDF smart grid and energy experts are also on the agenda: Miriam Horn, director of EDF's smart grid initiative, will focus on developing great Midwest smart grid strategies, and Lauren Navarro, an attorney in our Sacramento office, will share her experience developing smart grid legislation, regulatory frameworks and a scorecard to assess utility smart grid deployment plans in California.
I'm also looking forward to participating in the first-ever Perfect Power Seal of ApprovalTM Academy, hosted by UL, the Galvin Electricity Initiative and S&C Electric Company.  This two-day interactive workshop will demonstrate how to ensure that electricity systems are more consumer responsive, cost-effective, reliable, environmentally sustainable and energy efficient.
The symposium will take place at Illinois Institute of Technology in Chicago on October 18 and 19, and is sponsored by ComEd, Eaton, GE, Silver Spring Networks and The Joyce Foundation.  For a full agenda of the symposium and other information, please visit http://greatlakessymposium.com/.  Stay tuned for my next post on highlights from the event!