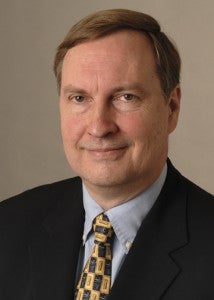 As early as tomorrow, the Texas House of Representatives Energy Resources Committee could approve HB 3328, a measure that is intended to be the most effective law in the country requiring public disclosure of the chemicals used in hydraulic fracturing fluid.
Last Wednesday night in a hearing room at the Texas Capitol, Representative Jim Keffer (R-Eastland), the Committee's Chairman and author of the bill, told members of his committee that "the world is watching" to see whether Texas will require oil and gas drillers to tell the public what chemicals are added to hydraulic fracturing fluid. He declared that "the time has come" to mandate public disclosure of all chemical ingredients subject only to reasonable protection for trade secrets. Where trade secrets are concerned, he wants regulatory agencies and health care professionals to have the information on a confidential basis.
Keffer isn't kidding. He and a growing number of supporters hope to create a model that can settle the issue once and for all, if followed in other jurisdictions as well.
EDF strongly supports Keffer's mandatory disclosure legislation. So do others in the environmental community. Sierra Club and the Texas League of Conservation Voters were among those testifying for the bill at the hearing last week. Also heartening is the fact that Keffer's initiative is attracting industry support.  Kudos to the half-dozen gas industry leaders who stepped forward at the hearing to support the bill: Apache, El Paso Production, Petrohawk Energy, Pioneer Natural Resources, Southwestern Energy, and Talisman Energy. These are companies that understand what it takes to earn the public's trust. Additional industry support is likely to appear in the coming days and weeks.