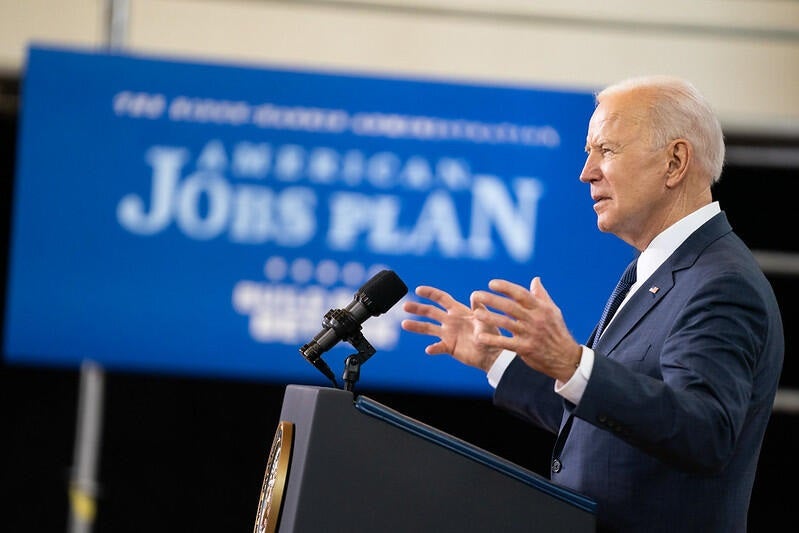 After a year-long delay from the pandemic, COP26 — the next UN meeting aimed at accelerating global action on climate change — is right around the corner. As a newly rejoined Party to the Paris Agreement under the leadership of President Biden, the United States will be arriving under much different circumstances than the last COP. But will other countries see the U.S. participation and its new commitments as credible? Will the United States be positioned to push global ambition to the levels needed to beat the climate crisis? The answers to those critical questions depend on how much policy progress the U.S. can make at home.
In April, the United States renewed its commitment to meeting global climate targets, including through an ambitious new nationally determined contribution (NDC) that pledges to reduce U.S. emissions by 50-52% from 2005 levels by 2030. While highly ambitious, multiple analyses have demonstrated that this goal is also achievable, lending much-needed credibility to the U.S. pledge. Since then, the Biden administration has unveiled a series of actions intended to move the country towards achieving that goal.
Critically, one of the largest and most significant components of the president's plan to tackle climate change is a piece of legislation that is currently in active stages of negotiation in Congress. Getting this bill and the included climate investments across the finish line will be crucial to meeting our climate goals. On top of that, the U.S. must also ratchet up regulatory climate action at the federal and state level to meet our 2030 pledge, as incentives and investments alone won't be enough to slash emissions at the pace and scale needed.
So what has the U.S. accomplished since announcing its new NDC in April and what is still on the table? Here is where progress stands.