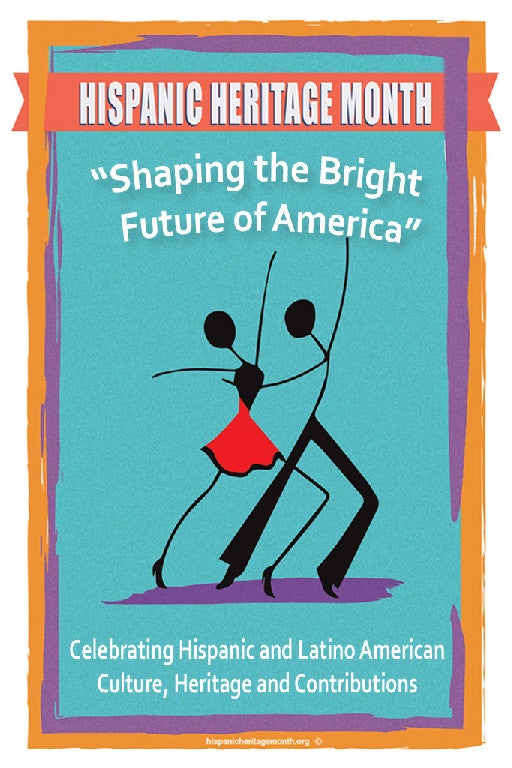 Last week marked the beginning of National Hispanic Heritage Month, a time to celebrate the culture, history and contributions of American citizens whose ancestry can be traced to Spain, Mexico, Central and South America and the Caribbean. Unlike most observance months, it runs from September 15 to October 15 to encompass the anniversaries of independence of five Latin American countries: Costa Rica, El Salvador, Guatemala, Honduras, and Nicaragua.
This year's theme is "Shaping the Bright Future of America." Despite the concerning policy directions and general tone of negativity toward Latinos, people of color, women and others that has emanated from the Trump White House; I still believe America's future is bright.
I also believe, however, it is our responsibility as Latinos invested in the freedom and opportunities that the United States represents, to speak out and help shape national policies that preserve these fundamental ideals and principles. For this reason, EDF is collaborating with numerous Latino advocacy organizations to ensure the community is putting pressure on Congress to make the right votes for America.
Since Trump ran for President, his rhetoric has been deeply disturbing, to say the least. His dangerous attitude and harmful speech has informed the direction of his Administration, and led to policies (or the threat of policies) that negatively affect Latinos.
Of great concern is his proposed budget for the Environmental Protection Agency (EPA). Trump's 30 percent cut would threaten the health and safety of all Americans, and threaten disaster preparedness.
Latino populations are much more vulnerable to environmental threats than average and when natural or man-made disasters strike, they are often affected the most.
When Flint, Michigan first started experiencing lead-contaminated water, the Latino community received information long after other residents and faced prolonged exposure to the effects of drinking the water. The lack of Spanish-language resources and fear of seeking government assistance due to immigration status or general mistrust posed and continues to pose extra dangers for the community.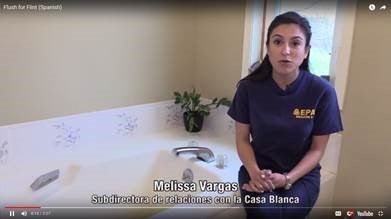 I experienced this firsthand when I was deployed by then EPA Administrator Gina McCarthy to engage the Flint community in the Agency's emergency response efforts. Faith-based institutions and community organizations shared devastating stories about families not knowing the water was contaminated until their families outside of Michigan told them about the national news reports.
Then, families were afraid to pick up water filters and bottled water from Red Cross stations because of the National Guard presence and ID checks. Families even shielded away from receiving resources from churches fearing sting operations by ICE. And door-to-door distribution did not work for any Flint residents because of concern that warrants were also being served along with a 12-pack of water.
Flint may not be a natural disaster like Hurricane Harvey, but disaster relief services there are still lacking and mistrust still remains. This is especially true for the immigrant community in the Houston-metro area, where there are nearly 600,000 unauthorized immigrants, most of Hispanic descent. As NPR reported, some immigrants are afraid to go to the store for supplies or call for rescue because they worry about being arrested, deported, and separated from their families.
Scenarios such as these are both heartbreaking and infuriating.
Unfortunately, Trump's attempt to hobble the EPA's disaster preparedness and ability to protect human health and the environment is not the only policy that will negatively affect Latinos.
His frequent anti-Latino rhetoric, which has a negative impact on Latinos—even children in schools;
Pardoning Sheriff Joe Arpaio, a man convicted for his unlawful treatment of Latinos and other minorities;
Ending the Deferred Action for Childhood Arrivals (DACA) program and the many mixed messages on what that means for the future of DACA recipients;
Slashing federal funding and support for programs that fuel the economy, provide access to health care, and improve quality of life.
Because of this, or perhaps in spite of it, I am even more proud of my heritage and feel fortunate to be in a position to advocate for my community at EDF and collaborate with so many inspirational Latino leaders such as Mi Familia Vota, League of United Latin American Citizens, National Council of La Raza Action Fund, Hispanic Federation, Voto Latino, National Association of Latino Elected Officials, Latino Victory Project, and GreenLatinos.
This fantastic group of partners are helping EDF make the most impact through motivating events such as the National GreenLatinos summit, and activities and outreach designed to inform Latino lawmakers, young Latino voters, and the broader Latino community about environmental issues and public health.
I invite you to celebrate the accomplishments, culture and history of the Latino-Americans you know and admire by taking a stand with us to find long-term safeguards and solutions for our environment. For 50 years, we at EDF have believed that all of us in the US, joined by our friends across the globe, can be a force for positive change. And that is something that can surely make our future bright!
Please join me in "Shaping the Bright Future of America" by taking action during Hispanic Heritage Month:
Use the Register. Ignite. Strive. Engage (RISE) toolkit to shift the Hispanic Heritage cultural celebration to a month of action around voter registration and community organizing
Meet & Greet counterparts in the Latino/Environment space at the GreenLatinos Live! event
Write a blog on how the EPA budget and the cuts that will harm Latino communities