This post is by Andy Darrell, vice president for Living Cities at Environmental Defense Fund.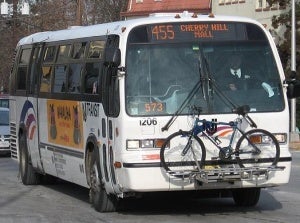 The high cost of gas has pushed retail gas purchases down 2 to 3 percent. What are people doing instead? Taking public transportation!
The first quarter report from the American Public Transportation Association (APTA) found that use of public transportation is skyrocketing in tandem with gas prices. Last year 10.3 billion trips were taken on U.S. public transportation — the highest in 50 years. Ridership on streetcars, trolleys, commuter rails, subways, and buses are all up. Even Amtrak ridership is soaring.
This shift presents an historic opportunity.