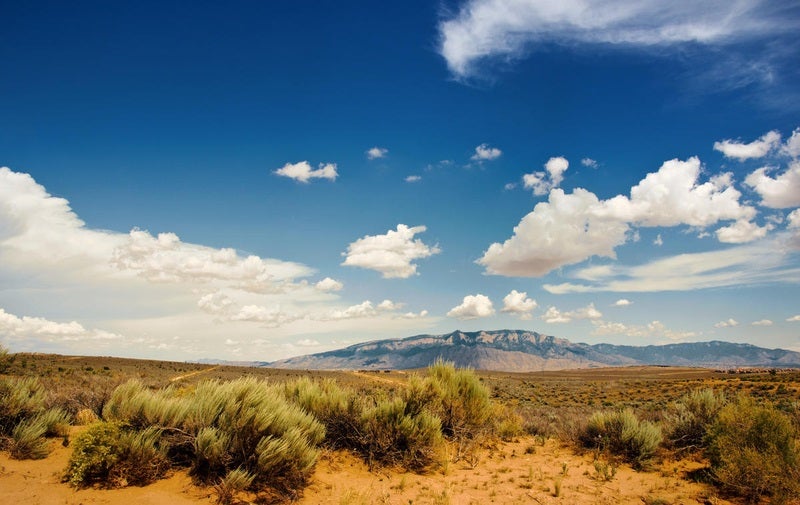 In southeastern New Mexico, farmers saw temperatures that averaged seven degrees above normal in July. In Santa Fe, a wildfire charred five square miles on the outskirts of town and darkened skies for weeks. And currently, nearly three-fourths of the state is experiencing severe drought, as state officials grapple with plans to ensure critical water supply for cities, farmers, ranchers and more.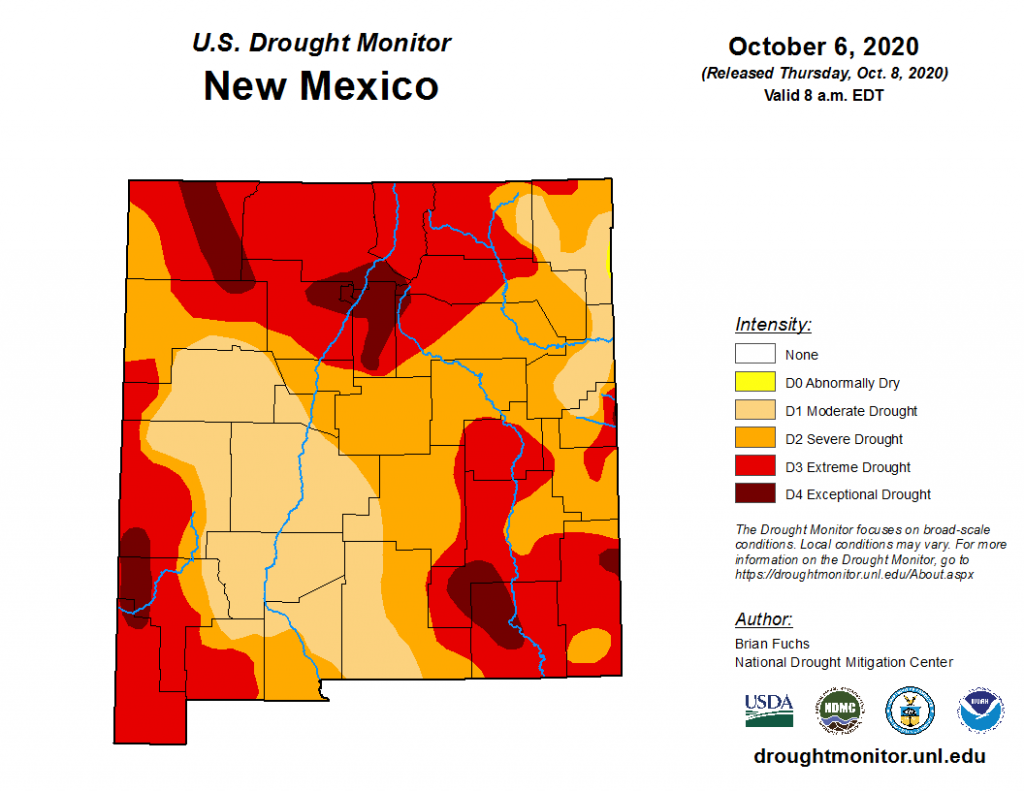 This year has been unusually hot and dry for New Mexico. And these grueling conditions put even more strain on New Mexicans, particularly disproportionately impacted populations like Black, Hispanic and tribal communities already reeling from the impacts of the COVID-19 pandemic. Heat and drought are becoming more severe and frequent in New Mexico as climate change accelerates. Without strong action to curb climate-warming emissions, the state could see twice as many dangerous heat days and a 70% increase in drought severity.
It is very encouraging then that New Mexico leaders like Governor Michelle Lujan Grisham and House Speaker Brian Egolf are moving to confront the crisis head on. In August, Speaker Egolf recognized these threats in a webinar on public health and climate change where he said the NM House of Representatives would make a "comprehensive climate package" that will "set emissions limits" a priority for the next legislative session in 2021.
This legislative package could deliver meaningful climate action in New Mexico, if it includes key elements to codify pollution reduction targets, empower environmental regulators to meet them and protect environmental justice communities.
Gov Michelle Lujan Grisham set the stage
A climate policy package from legislators would build on – and complement – the important groundwork that Gov Lujan Grisham has laid over the past few years. In January 2019, she issued an Executive Order to reduce greenhouse gas emissions 45% below 2005 levels by 2030, consistent with scientific recommendations. The order also directs state agencies to develop a climate strategy that puts the state on a pathway to achieve real and immediate progress.
Additionally, Gov Lujan Grisham has taken a number of other important actions on climate, including:
Setting a goal for the state to enact nationally-leading rules to cut methane – a powerful greenhouse gas – from the oil and gas sector.
Passing the Energy Transition Act in 2019 which sets a statewide renewable energy standard of 50% by 2030 and zero-carbon resources standards by 2050.
Committing New Mexico to join 14 other states in adopting and implementing clean car standards.
Following through on commitments and filling the gaps
The commitments Gov Lujan Grisham has set forth so far will play an important role in curbing emissions and building a more resilient and diverse economy – and it's critical to get them across the finish line; however, they will likely not be enough to achieve her 2030 target and ensure that emissions continue falling.
And the governor and her administration acknowledge this fact. The first report from the New Mexico Interagency Climate Change Task Force last year, which was commissioned by the governor to explore climate solutions, acknowledges that current and planned policies "will likely fall short of the state's emissions goals without a broader market-based program to reduce carbon usage and emissions."
In addition, there are serious air pollution concerns facing environmental justice communities left unaddressed because of outdated state law that ties the hands of environmental regulators.
Here are two key components of a comprehensive climate policy package that address these challenges and should be prioritized by the legislature:
Codify climate targets. The NM legislature can affirm the importance of tackling climate change by codifying the greenhouse gas emissions target in Gov Lujan Grisham's executive order into law and directing the New Mexico Environment Department (NMED) to implement rules by a date certain to ensure the pollution reduction goals are met. This directive is critical for keeping emissions on track with the governor's target, while averting the worst impacts of climate change and creating opportunities to foster a clean economy. And importantly, an August 2019 poll found that two-thirds of New Mexico voters want strong limits on statewide carbon emissions, zeroing out such pollution by 2050.
Eliminate the harmful "no more stringent than" law. For far too long, New Mexico's environmental agency has been handcuffed by an antiquated law that constrains it from creating air pollution protections more stringent than federal regulations. The law has enormous consequences statewide – and particularly for environmental justice communities, who are most likely to be impacted by hot spots of air pollution, including methane, volatile organic compound and hazardous air pollution from oil and gas operations. Therefore, NM legislators should eliminate this damaging law and make sure that vulnerable communities are protected – not left behind – in a comprehensive climate and clean air package.
As state legislators get to work on climate, they should craft a comprehensive approach that includes policies capable of achieving Gov Lujan Grisham's vision, including enshrining pollution targets into law and directing NMED to create enforceable rules that guarantee the state reduce emissions consistent with scientific recommendations. Legislators should also work to fill in important gaps – such as vital air pollution protections for environmental justice communities.
And they should do so urgently: New Mexicans are already feeling the impacts of worsening heat and drought. The time to act is now.