In order to better serve our readers, Climate 411 has introduced a new feature: blog highlights. The blog highlights lists the top climate stories of the moment with our comments and expert insights.
We have a team of experts who will be both regularly commenting on relevant stories and contributing original posts when possible. Please let us know what you think of our new format.
A word on our experts: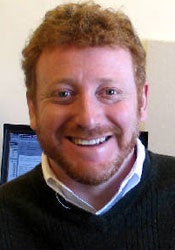 Mark Brownstein is deputy director of Environmental Defense Fund's national energy program. Mark leads EDF's efforts on smart grid deployment, transmission development, wholesale and retail electric market design, and the environmentally sustainable siting of both renewable and conventional utility scale generation. Prior to joining EDF, Mark was director of Enterprise Strategy for Public Service Enterprise Group (PSEG), where he worked directly with PSEG's senior leadership in crafting and implementing the corporation's business strategy.  Mark was also an active member of the U.S. EPA's Clean Air Act Advisory Committee and New Jersey's Renewable Energy Task Force. Aside from PSEG, Mark's career includes time as an attorney in private environmental practice, a regulator with the New Jersey Department of Environmental Protection, and an aide to then-Congressman Robert G. Torricelli (D–NJ). Mark holds a J.D. from the University of Michigan Law School and a B.A. from Vassar College.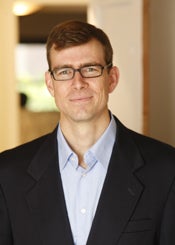 Nathaniel Keohane is Director of Economic Policy and Analysis at Environmental Defense Fund, a leading nonprofit advocacy organization based in New York.  Dr. Keohane oversees EDF's analytical work on the economics of climate policy, and helps to develop and advocate the organization's policy positions on global warming.  His research in environmental economics has appeared in prominent academic journals, and he is the co-author of Markets and the Environment (Island Press, 2007), and co-editor of Economics of Environmental Law (Edward Elgar, 2009).  Before coming to EDF, he was Associate Professor of Economics at the Yale School of Management.  He lives in New York City with his wife and two daughters. Dr. Keohane received his Ph.D. from Harvard University in 2001, and his B.A. from Yale College in 1993.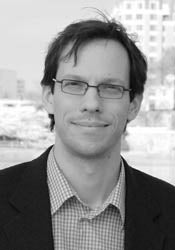 John Mimikakis works to develop global warming solutions within transportation, power-generation and agricultural sectors, by raising support on Capitol Hill for effective greenhouse gas emissions reduction policies. From 2001 to 2006, John was Deputy Chief of Staff for the Committee on Science in the U.S. House of Representatives where he was involved in legislation on a variety of issues, including energy, environment, space exploration and technology policy. Prior to that, John served as a legislative advisor to U.S. Congressman Sherwood Boehlert (R-NY) on environmental, energy, and agriculture issues. In 1997, John was the American Chemical Society's Congressional Science Fellow. He holds a P.H.D. in Biochemistry from the University of Wisconsin and a B.S. from Tulane University.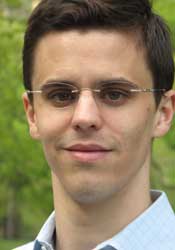 Gernot Wagner is an economist in the Climate and Air Program. He focuses on carbon finance and works on developing and applying economically sound climate policy in the U.S. and internationally. Prior to EDF, he wrote for the editorial board of the Financial Times and worked at the Boston Consulting Group. Gernot holds a Ph.D. in Political Economy and Government from Harvard and an M.A. in Economics from Stanford.