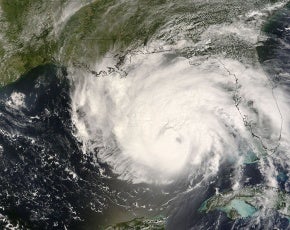 Have Hurricanes Gustav and Hanna gotten you thinking about the possible link between hurricanes and climate change?
Check out our hurricane and clilmate change overview for the straight facts from EDF climate scientists. And Peter Black shares eye-opening maps over on ClimateAtlas.
This post is by Sheryl Canter, an online writer and editorial manager at Environmental Defense Fund.