Every day we are exposed to potentially hazardous chemicals we can't see —chemicals used in everything from the clothes we wear to the lotions we use and even the couch we sit on. Synthetic chemicals are used to make 96% of products in the United States. Yet scientific research continues to link chemicals in common use to health effects like cancer, infertility, and asthma.
EDF selected 10 individuals across the country to wear a novel wristband technology designed to detect chemicals in their environment for one week – including Gordon, Karen, and Averi.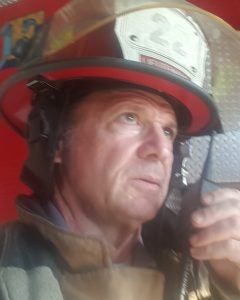 Gordon is a lieutenant for the Memphis Fire Department. Gordon's wristband detected 16 chemicals, including gamma-chlordane, a pesticide that has been banned in the U.S. since the 1980s, and 3,4-dichlorophenyl isocyanate, a "chemical intermediate," which is reportedly used exclusively for chemical manufacturing processes. While there were no fires to fight the week he wore the wristband, Gordon wondered if he came into contact with these chemicals from a site visit to a location that formerly housed chemical stockpiles, his local auto repair shop, the nearby highway – or even his fire suit.