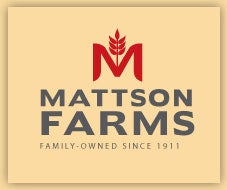 Approximately 56 percent of all corn, soy, wheat, and cotton farms use strip-tillage or no-till on at least a portion of their land. No-till, as defined by experts at the U.S. Department of Agriculture, means "limiting soil disturbance to manage the amount and distribution of crop and plant residue on the soil surface year round." Strip tillage, meaning soil disturbance occurs on 30 percent or less of the field, also qualifies as no-till.
No-till is a widely recognized conservation practice that can help growers maximize soil health. The practice works best when implemented year after year and combined with other conservation measures like fertilizer efficiency and cover crops (wherever geography permits). There are myriad benefits for farmers and the planet, but barriers still exist.
That's why I'm so amazed by a no-till adoption rate of 90 percent in north central Montana.
I talked with Carl Mattson, Montana grain grower and an agricultural policy and conservation consultant, about why he made the switch to no-till, why he was an early adopter of the practice, why so many farmers in his region use no-till, and what he sees as other obstacles to the future of sustainable farming. Read More »