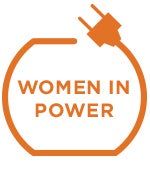 This is the first in a series of posts about leading women in the power, environmental science, advocacy, policy, and business sectors.
Pull back the curtain on climate leadership, and you'll see women in power. From the author of the country's leading clean car standards, to the top administrator of the most ambitious climate policy in the nation (California's AB32), to the scientists and entrepreneurs developing and deploying the advanced technologies driving the nation's low-carbon economy, women are taking charge of the clean energy sector like never before.
Women have always been on the frontlines of our country's toughest environmental challenges — including Rachel Carson, who galvanized the country with her exposé of pesticides in Silent Spring, and Hazel Johnson, the 'Mother of the Environmental Justice Movement,' who fought against toxic dumping in her own Southeast Chicago community.
But women have not always dominated the energy sector.  Read More »