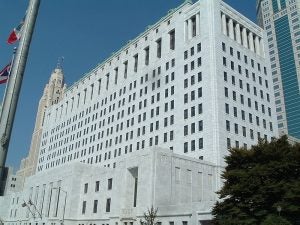 Update: The oral argument for FirstEnergy's case at the Ohio Supreme Court – described below – will begin on January 9, 2019, and a ruling is expected later this year. 
For years, FirstEnergy has been seeking a bailout for its uneconomic coal and nuclear plants. The Ohio-based utility finally got its wish in late 2016, when the Public Utilities Commission of Ohio (PUCO) approved more than $600 million in customer-funded subsidies.
The money was intended to help improve the credit ratings of FirstEnergy and its parent company, FirstEnergy Corp. But the parent company's supposed financial hardship is not the responsibility of the utility's customers, nor is it under the PUCO's purview.
In their brief to the Ohio Supreme Court, Environmental Defense Fund (EDF), Ohio Environmental Council (OEC), and Environmental Law and Policy Center (ELPC) explain why the bailout is unreasonable and should be overturned – which would send a clear signal to other subsidy-seeking coal companies across the country. Read More »