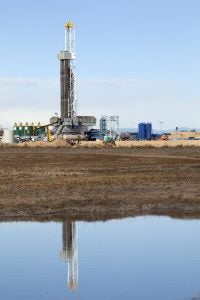 Climate change is drastically raising demands on the world's fresh water supplies, and as a result, governments, scientists, and others are actively searching for new ways to manage and preserve our water resources.
One consideration includes repurposing wastewater generated from on-shore oil and gas development, which produces a whopping 900 billion gallons of water annually in the U.S. alone.
Some proponents of this option believe produced water may be a massive opportunity for water-scarce regions. Researchers at the University of Texas suggest recycling produced water for hydraulic fracturing operations could help address anticipated water shortage problems in the Permian Basin. Recycling wastewater within the oilfield is a viable option – as long as the spill and leaks, which can have significant and long-lasting negative impacts on soil and water resources, are minimized.
However, uses beyond the oilfield are much riskier if we don't answer some critical questions first.