Fern Uennatornwaranggoon is EDF's Air Quality Policy Manager.
Community groups are using California's first-of-its-kind Community Air Protection Plan to reduce pollution in the city's most impacted areas.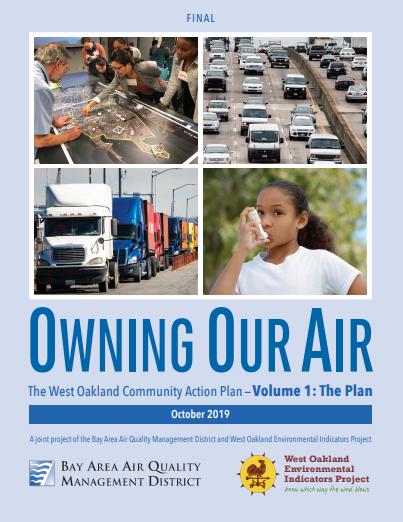 The fight for healthier air in West Oakland spans generations. Just Ask Ms. Margaret Gordon, who has been at it since 1992. "I've had 16 grandchildren and one great-grandchild since then," says the co-director of the West Oakland Environmental Indicators Project (WOEIP). Two years ago her community's efforts got a much-needed boost: California passed AB 617, establishing a program requiring the state to reduce air pollution in those areas most impacted. Under the Community Air Protection Plan, community groups, environmental organizations, industry and local air districts work with the California Air Resources Board (CARB) to develop improvement plans.
Ms. Margaret, who has been an integral part of West Oakland's efforts, tells EDF's Fern Uennatornwaranggoon how the plan unfolded and how data gathered from Google Street View cars fed into its development.
Fern: Why did CARB turn to WOEIP to facilitate the community air plan?
Ms. Margaret: We were asked, because of the work we have done over the last 25 years on air quality. We had demonstrated our capacity to participate technically with the air district staff. In 2015 and 2016, we started doing the air monitoring with EDF, Google, the University of Texas and Aclima, and we also deployed 100 sensors with UC Berkeley throughout West Oakland for the 100×100 project.