Lindsay McCormick, Program Manager and Richard Denison, Ph.D., Lead Senior Scientist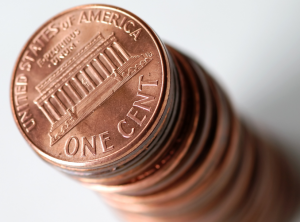 When Congress reformed the Toxic Substances Control Act (TSCA) in 2016, it authorized EPA to require companies to pay fees to help defray the agency's costs of administering this extensive new law.  EPA finalized the first "fee rule" in 2018 to establish the payment framework.  Under TSCA, EPA is to adjust the fees every three years both to account for inflation and to ensure it is recouping the authorized portion of agency costs to implement the law.
Therefore, developing an accurate estimate of the agency's costs to implement TSCA is critical.  Not only does this provide the baseline by which to establish industry fees (as EPA is to set the fees so as to recoup 25% of its program costs), but it should serve as a north star to identify the true resource needs to lawfully implement TSCA.
Recent reports by the Government Accountability Office and EPA's Office of Inspector General found that EPA's ability to assess and manage chemicals regressed over recent years due to lack of workforce or workload planning to ensure the agency can carry out its duties.  Both reports recognize the greatly increased scope of work under amended TSCA, and EPA's failure to translate that into additional staff and resource needs.  Establishing a robust, accurate budget for administering TSCA is the first step to rectifying this problem.
Despite the alarm bells rung by these two watchdogs, the Trump EPA's proposed revised fee rule seems to have lost sight of Congress' purpose in expanding EPA's fee authority.  The proposed rule invokes a new purpose entirely divorced from TSCA: to reduce asserted burdens on industry – without regard to the impacts that will have on EPA's ability to implement the law or on ensuring health and environmental protection from chemical exposures.  As a result, EPA underestimated its costs and proposed fees such that, if finalized, would push an undue portion of its costs onto the taxpayer.
Below we summarize the major concerns about the fee rule proposal that we detailed in our comments submitted to the agency late last month. Read More »