Maricel Maffini, consultant and Tom Neltner, Chemicals Policy Director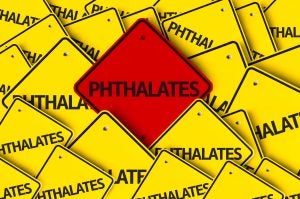 In May, FDA decided to allow continued use of nine ortho-phthalates in food packaging and processing equipment but punted on deciding whether or not using those phthalates is safe. We've written about the petitions that resulted in the decision, along with the agency's decision to "abandon" the use of 19 other phthalates (here, here, here, and here). We've also written about how phthalates that industry and FDA say are no longer on the market are showing up in our food (here and here). Today, however, we focus on whether those nine phthalates are a class of related substances—and the implications for public health if they are.
FDA's obligation to evaluate related chemicals as a class
FDA's regulations state that additives "that cause similar or related pharmacological effects will be regarded as a class, and in the absence of evidence to the contrary, as having additive toxic effects." In denying our petition, FDA acknowledged that some phthalates could be in a class of related substances. For example, FDA described studies showing that seven phthalates reduced testosterone production – an effect called antiandrogenicity – during fetal development. This caused malformation of the male reproductive system (primarily malformed genitals in male infants). The agency balked at declaring all phthalates anti-androgenic because four of them did not show that effect.[1]
But rather than move forward with a safety assessment of the use of the antiandrogenic phthalates as a class of chemicals with similar toxicity, FDA dropped the issue, implicitly sending the message the chemicals are safe. This is contrary to the agency's obligation. When making a final decision on a food additive petition that allows the use of a substance, FDA must explicitly decide the use is safe after considering the cumulative effect of it and related substances in the diet.[2]
In contrast to FDA's failure to act, the Consumer Product Safety Commission, responding to safety concerns, took action five years earlier and banned use of antiandrogenic phthalates in children's products.
A phthalate scorecard: Where we stand on which phthalates can be used and their health effects
The table below provides a scorecard for the nine phthalates that remain in use. Of those substances, studies showed that seven were associated with developmental effects, including four which have antiandrogenic effects. Two phthalates were never studied for developmental effects.