Richard Denison, Ph.D., is a Lead Senior Scientist.
Part 4 of a 4-part series – see Part 1, Part 2, and Part 3 here
This series of blog posts is looking ahead toward opportunities to advance a more robust and holistic vision for implementing the Toxic Substances Control Act (TSCA) as reformed in 2016.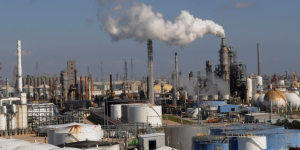 We discussed in the preceding installments of this series the importance of ensuring that combined exposures to a chemical from multiple sources and the greater exposures and susceptibilities of certain groups are accounted for.  But it is critical to also recognize that many other factors influence the impacts chemical exposures have on our health.  This final installment in our series will discuss how TSCA can and should take into account all of these factors – that is, account for cumulative impacts.