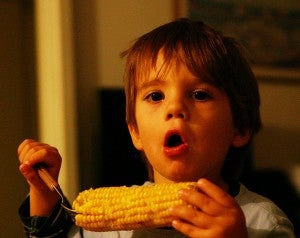 The way we produce food is getting a lot of attention these days, and for good reason. If current projections hold, we'll have 9 billion mouths to feed by 2050 – 2 billion more than we have today.
Throughout history, when we've needed to expand food production, we've gone to nature's vast storehouse and made withdrawals. In doing so, we've filled wetlands, dried up rivers, degraded habitat, and polluted our air and water.
We've already drawn down nature's account to dangerously low levels, and we still need to produce more.
If we're going to meet growing needs for food and water, we're going to have to do it in ways that not only stop harming the environment, but actually improve the ecosystems that serve us. Business as usual just isn't going to cut it.
Farmers lead the way
During the past decade, we've been in quiet conversations with farmers and ranchers about how to facilitate this transformation. As we've walked their land, we've seen some encouraging things. Read More »