This post was updated on October 23, 2017.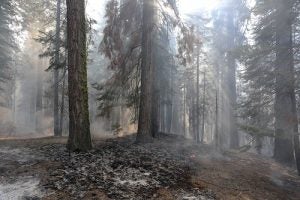 The intense fires that have ravaged my neighboring communities over the last week have been on my mind constantly.
My heart goes out to those who have experienced great loss – loss of houses, loss of cherished items, loss of pets, and loss of life.
Many of us are left wondering, how could this happen? Could it have been prevented? How can we avoid another extreme event like this?
I don't have all of the answers. No one does.
But we do know some things that can help us become more resilient in the face of increasingly intense and frequent fires.
What we know about the California fires
We know that in California, wildfires often occur in October after dry, hot summers. This year, we experienced record heat. When coupled with the high winds we've experience in recent months, small fires can quickly become monstrous and deadly.   Read More »