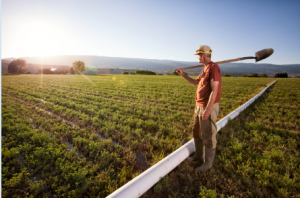 Agriculture accounts for more than 80 percent of all water consumed in the U.S.
Some people might read that figure and think, "farmers are using all of our water!" But I see it differently. I see potential.
That's because farmers and ranchers are the original environmentalists, water conservationists and land stewards. They have been, and continue to be, among the first to develop innovative water efficiency solutions, and they are already implementing a variety of practices to optimize their water use and adapt to drought and climate change.
On World Water Day, it's important to remember that farmers are our best hope for solving the global water crisis. Read More »