The Bonnet Carré Spillway will finally close this week after two separate openings totaling an unprecedented 120 days. The spillway was built to protect New Orleans and surrounding parishes from Mississippi River flooding as part of the Mississippi River and Tributaries system designed after the Great Flood of 1927.
This comes on the heels of another first when, earlier this month, Hurricane Barry was the first tropical storm to make landfall while the Mississippi River was at flood stage. This one-two punch — tropical storm combined with high river — was previously only a nightmare scenario with the potential to send storm surge upriver, overtopping levees, inundating the city and surrounding region, and shutting down globally significant commerce.
Mercifully, that scenario did not occur—Barry shifted westward, river levels never reached projected heights and rainfall diminished. However, the river remains dangerously high into the thick of hurricane season. During Hurricane Katrina, storm surge in the river increased the water level by 13 feet, but the river was so low that it wasn't a threat. The combination hurricane-river flood scenario could play out again – and next time we may not be so lucky.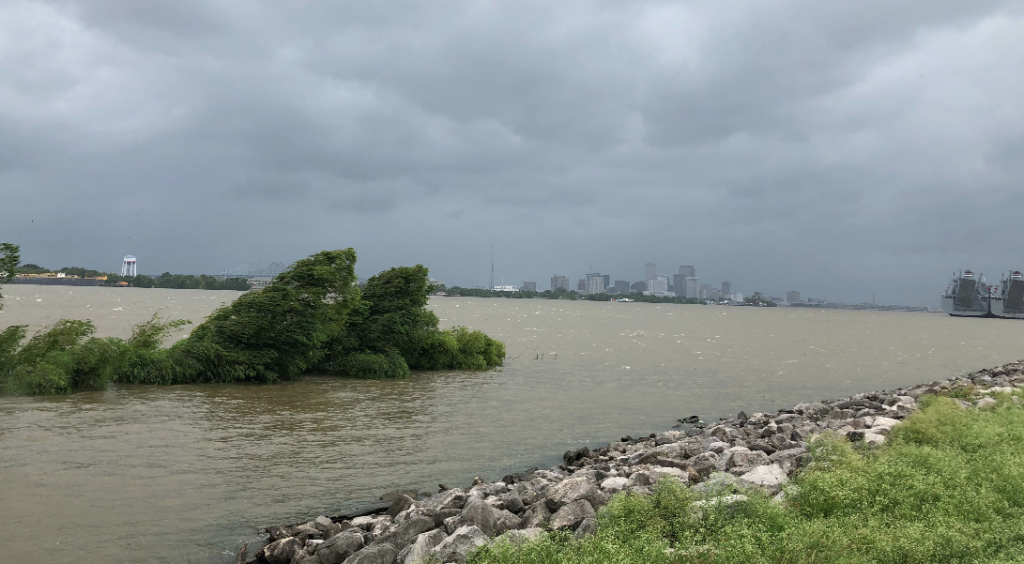 Louisiana floods in three ways: 1.) From water flowing down the Mississippi and other rivers; 2.) From storm surge and rising seas from the Gulf of Mexico; 3.) From rainfall, now increasing in intensity and overwhelming existing drainage systems. With Barry, for the first time ever, we faced all three threats at once, and climate change will only compound them.
Going forward, we must learn to live with water. On the Mississippi River specifically, the current management system no longer meets the needs of the future. Here are four strategies to help us get there:   Read More »