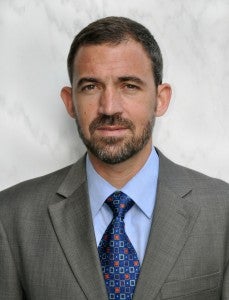 Ohio Governor John Kasich showed real leadership earlier this month when he introduced energy bill with the most comprehensive rules in the country for chemical disclosure during oil and gas operations. The Governor's bill would have required disclosure of not only the chemicals used in hydraulic fracturing – as a number of other states have done – but also the full range of chemicals used throughout the lifecycle of a well. Hydraulic fracturing gets all the attention, but the Governor and his team understand that dangerous chemicals are also used in drilling, producing, servicing and shutting down wells. The entire process should be transparent from beginning to end — "from spud to plug," as it's called.
This was smart policy when the Governor proposed it. And it's smart policy today. Unfortunately, the energy bill passed yesterday by the Ohio General Assembly fails to fully deliver on that vision. In the face of intense industry opposition, lawmakers eliminated many of the reporting requirements contained in the original bill. EDF is disappointed the final bill does not live up to what Governor Kasich proposed, but we give the Governor credit for putting the idea forward and expanding the terms of the debate – both in Ohio and nationally.
To be fair, even in its scaled-back version, the Ohio disclosure policy breaks new ground. It requires disclosure of the chemicals used in stimulating a well. This includes not just hydraulic fracturing but also other kinds of stimulation techniques – something most states have missed in their disclosure rules.
Additionally, companies will be required to disclose the chemicals used in a well until the surface casing is set in place. As we testified in the Ohio House, this still leaves the public in the dark about a lot of dangerous chemicals that are used to drill and operate a well. But again, it's a step forward compared to what other states have done.
We're disappointed, though, by changes the House made to the trade secret provisions in the bill. In the original version, companies would have been required to report trade secret information to the Department of Natural Resources. This would have ensured that the agency had quick access to chemical information it might need to respond to a spill, initiate an investigation or respond to a complaint.  Under industry pressure, the Assembly caved on that language, and companies will now be allowed to withhold trade secret information from the regulators. 
The bill establishes an unqualified right for certain land owners to challenge trade secret claims in court. So, there's at least a mechanism in place to police the system and make sure companies aren't hiding behind bogus trade secret claims. But it would have been far better to have trade secrets turned over to the state – not only in cases where this information is needed to protect public health and safety, but also because it would have given anyone, not just the land owners, a right to challenge trade secrets under the Ohio Public Records Act.
This is a big bill. It addresses a wide range of issues – not just oil and gas – and includes far too much to cover here. It has some good provisions, such as new requirements for companies to report where they're getting their water from and how much they're using, and requirements for companies to test the baseline water quality in nearby water wells before they start drilling. The bill also has some really bad provisions – like an egregious one that strips citizens of the right to appeal permits issued to oil and gas operators.
The passage of the energy bill is not the end of the process: the agency rules implementing this bill will be written in the months ahead, and EDF will be working to make sure they are as strong as possible. And we'll be working on other rules to reduce the risks oil and gas operations pose to communities and the environment.
This includes improving Ohio's rules for air pollution from oil and gas operations. It means making sure we have tough standards in place to manage the huge waste streams these operations produce. It means putting smart planning in place to preserve landscapes and protect the fabric of local communities. And sooner rather than later, it's going to mean coming back to the General Assembly and fixing what didn't get done right the first time.