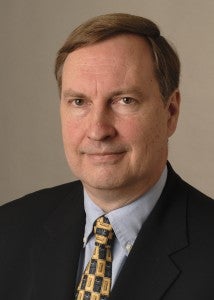 The University at Buffalo's Shale Resources and Society Institute issued a report yesterday, "Environmental Impacts During Shale Gas Drilling: Causes, Impacts and Remedies," which offers a quantitative data review of Pennsylvania's regulation of natural gas development in the Marcellus Shale. The press release notes that I was a reviewer for the report.
While I was a reviewer, this does not mean that all of my suggestions were taken or that I agree with all of the report's opinions and conclusions.
Does the report have strengths? Absolutely. Unfortunately, it is hard to find understandable, comprehensive data describing natural gas industry environmental violations and the responses taken by enforcement agencies. The University at Buffalo has done a great service by bringing such information to light for the period studied (2008 through August 2011).
At the same time, several of the opinions and conclusions in the report are questionable. These include: 
The idea that a violation isn't an "environmental" concern if it is a violation of "paperwork" or "preventative" regulations and didn't result in immediate, actual harm to the environment.
 
Characterizing the rate of environmental violations (narrowly defined) as "low" in the first eight months of 2011 when, even using a narrow definition of environmental violation, violations were found at 26.5% of the wells drilled.
 
The suggestion that the present regulatory program is effective because the incidence of "environmental violations" (narrowly defined) declined from 58.2% of wells in 2008 to 26.5% of wells in 2011.
In sum, there's a lot of good information to be gleaned from the study, but caution should be exercised with regards to some of the conclusions.