Progress made toward catch shares, which will end derbies and provide year-round fishing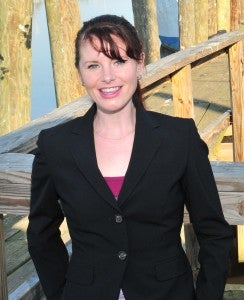 The latest South Atlantic Fishery Management Council (SAFMC) meeting resulted in several positive outcomes for fisheries and fishermen, notably the unanimous votes to add details to the snapper grouper and golden crab catch share programs and seek public input on them in early 2011.
Dangerous derby a reminder of need for catch shares
At the same time the Council met, a dangerous year-end black sea bass fishing derby kept many fishermen away from the meeting and served as a reminder of why improving management is urgently needed.
The black sea bass fishery was opened for a short end-of-year season Dec. 1-15. With vermillion snapper off limits, fishermen rushed to catch black sea bass, even in bad weather, to catch as many black sea bass as possible before the season closes. As these fish glut the market, prices stand to drop significantly.
Dangerous fishing derbies like this one are becoming more prevalent as fishing seasons are drastically shortened throughout the region.
Fishermen and communities are struggling as fishermen and fish dealers go out of business. Catch shares are a proven solution to rebuild prosperous fisheries and communities. Catch shares also eliminate destructive derby conditions.
The SAFMC should move aggressively to gather fishermen input on catch share design and feedback on the pending catch share amendments.
Catch shares improve the safety of fishing
Below are examples where catch shares improved the safety of fishing.
Fishing derbies are brewing in the Southeast. Fishery managers should act responsibly for fish and fishermen, including taking steps to reduce derby fishing conditions with catch shares.