Richard Denison, Ph.D., is a Lead Senior Scientist.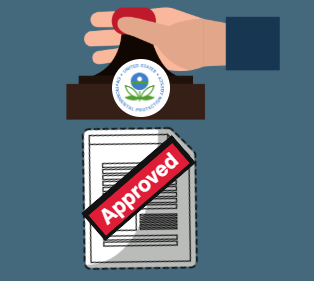 On Tuesday EDF filed detailed comments on the Environmental Protection Agency's (EPA) "Working Approach to Making New Chemical Determinations under TSCA."
The document is a major disappointment, to say the least.  The Trump EPA has worked very hard to render this long-awaited update of its approach to reviewing new chemicals under TSCA an empty exercise.  Despite Administrator Wheeler's promises in January 2019 to the contrary:
EPA has still failed to provide any legal or scientific justification for its Working Approach.
EPA provided no actual response to the many detailed comments it received on its 2017 framework, instead issuing a 1.5-page document that dismisses many of the comments merely as having "stemmed from a misunderstanding of the Agency's intent."
EPA held a public meeting – but did so without first providing the Working Approach to stakeholders; EPA then limited their comments at the meeting to 2-3 minutes each and ended the meeting well ahead of schedule.
EPA's new framework ignores the earlier comments it received, retaining all of the core flaws of the 2017 Framework and in fact doubling down on several of them.
Most remarkably, EPA seems to want to make clear that the Working Approach is hardly worth the paper on which it is written.  Read More »