Richard Denison, Ph.D., is a Lead Senior Scientist.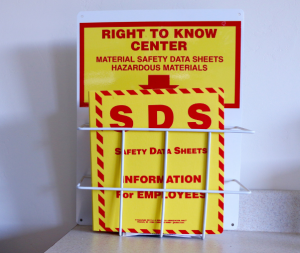 Readers of this blog know how concerned EDF is over the Trump EPA's approval of many dozens of new chemicals based on its mere "expectation" that workers across supply chains will always employ personal protective equipment (PPE) just because it is recommended in the manufacturer's non-binding safety data sheet (SDS).
How much farther under the bus will the Trump EPA throw American workers?
The typical course has been for EPA to identify risks to workers from a new chemical it is reviewing under the Toxic Substances Control Act (TSCA), but then – instead of issuing an order imposing binding conditions on the chemical's entry onto the market, as TSCA requires – to find that the chemical is "not likely to present an unreasonable risk" and impose no conditions whatsoever on its manufacturer.  This sleight of hand is pulled off by EPA stating that it:
expects employers will require and workers will use appropriate personal protective equipment (PPE) … consistent with the Safety Data Sheet prepared by the new chemical submitter, in a manner adequate to protect them.
We have detailed earlier the myriad ways in which this approach strays from the law, is bad policy and won't protect workers.  But here's yet another gaping problem:  When we are able to look at the actual SDSs – that is, when EPA has made them available and when they are not totally redacted – we are frequently finding that the specific PPE that EPA claims to be specified in the SDSs – and that EPA asserts is sufficient to protect all workers handling the chemical – is not in the SDSs.   Read More »