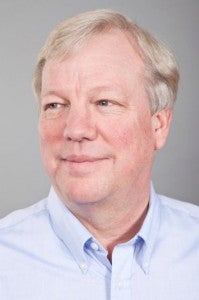 One of Yogi Berra's famed quotes is about to apply to America's energy policy:  "When you come to a fork in the road, take it."
The truth is, America's been staring at a fork in the road for a few decades.  Every president since Nixon has talked about freeing the country from its dependence on foreign oil.  And each recent administration has understood that our energy policy affects more than the price of a gallon of gas or a kilowatt of electricity.  It affects job growth, technological innovation and environmental progress (or decline).
The last few months of the budget and debt debate gives us a good picture of the paths America could take.
One path, embraced for years by both parties, entails government investments in new, clean, efficient and affordable energy.  It harnesses the creative talents of our top scientists, engineers, businesspeople and research centers.
The other, most recently articulated in Representative Paul Ryan's budget, is driven only by a doctrinaire obsession with cutting government – no matter what we sacrifice in doing so.  According to that view,  the government need not invest, because the private sector has it all figured out.  That's a stunning philosophy given that some of the most important breakthroughs – the Internet, our space program, wind and solar energy development – have happened because government and industry worked hand-in-hand.
The President recently called for a $2 billion Clean Energy Trust that would fund energy research and development.  That's exactly the kind of thing we need in order to continue the clean energy technology revolution that will make it possible to reduce imports of foreign oil and weaken the threat of rising greenhouse gas emissions. The budget is tight, so how do we find the money for it?  By using money collected from oil companies when they drill for oil and gas on federal lands.  Put another way, we can use some of the proceeds from the fossil fuel industry to help accelerate the transition to a clean, low-carbon energy economy.  Read More »