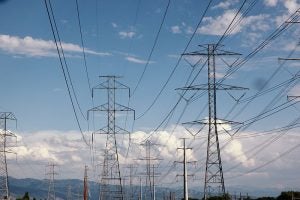 Market forces and technology are increasingly making old, dirty power plants uneconomic, which creates an opportunity for clean energy progress and cleaner air. However, outdated rules and entrenched interests can complicate the path to a healthier energy economy, as evidenced by a new settlement in Ohio.
The Public Utilities Commission of Ohio (PUCO) recently approved an American Electric Power (AEP) settlement that contains both promising and discouraging components.
The PUCO decision forces AEP to reconsider its ownership of power-generating plants. Realizing old coal-fired units can no longer compete against newer natural-gas and renewable facilities in deregulated markets, AEP suggests it faces two options, one being to ask Ohio legislators to overturn the state's deregulation law, allowing AEP to return to the less-risky days of guaranteed profits on any of its power plants.
However, a recent study by Ohio State University and Cleveland State University found that the competition enabled by deregulation allowed Ohio customers, businesses, and industries to save $15 billion on electricity over the past four years and is expected to save the same amount by 2020. If the state were to return to a regulated system, Ohioans could miss out on those billions of savings. Read More »