By: Beia Spiller, Economist, and Kristina Mohlin, Economist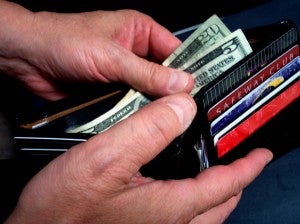 Smart meters, which provide detailed electricity use data throughout the day, are a critical piece of a smarter, more resilient 21st century energy system. But they are not a cure-all for modernizing our antiquated power grid.
In Matthew Wald's recent New York Times article, entitled "Power Savings of Smart Meters Prove Slow to Materialize," he argues that smart meters have failed to produce measurable savings. And we agree – but not because smart meters themselves have failed. Rather, most customers with smart meters don't have access to people-powered, or time-variant, electricity pricing, which creates opportunities to save money. This is a missed opportunity for customers, utilities, and the environment.
Time-variant pricing better reflects electricity costs
Throughout most of the country, the price paid for residential electricity is the same regardless of the time of day when it's consumed. This arrangement is a byproduct of an earlier era, one in which electricity information was difficult to convey and the actions of individual customers was impossible to gauge in real time. In practice, electricity is actually dirtier and more expensive to produce and transmit at certain times of the day, particularly when everybody wants it – for example, at 6pm during a heat wave when customers are cooling their homes. Also, during this high-demand time, energy prices spike and electric utilities flip on expensive and dirty fossil fuel "peaker" power plants to meet energy demand. From an economic point of view, it would be more efficient for electricity used at these peak demand times to have a higher price. Read More »