This commentary originally appeared on EDF's California Dream 2.0 blog.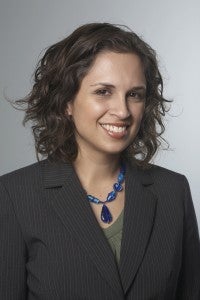 As the 8th largest economy in the world, California remains a global leader in clean tech investment, innovation and adoption of landmark climate and energy policies. What defines our success?  Our ability to try things first, set the bar high, and get policies right.
California's Renewable Portfolio Standard (RPS) is a perfect example of that bold, pioneering spirit. Passed in 2011, the RPS required that 33% of electricity come from renewables by 2020 – a lofty benchmark, even by California's standards. Along with self-generation and solar rooftop programs, California is successfully adding solar, wind, and other distributed generation to its resource portfolio.
In fact, renewables are successfully becoming a large part of daytime energy production, the California Independent Systems Operator (CAISO) – the organization in charge of balancing the statewide grid – is concerned over how to make up for that energy when the sun goes down while evening energy demand spikes.  The question is: How can the CAISO reliably integrate renewables?
The CAISO is currently figuring out how to address this need for "flexible" power and will have a draft decision out on October 2nd.  Just like people prefer to take routes they know well when they drive, the CAISO is most comfortable with what they know: familiar fossil fuels. Using clean resources and demand response instead is new territory for them that will require careful orienteering.