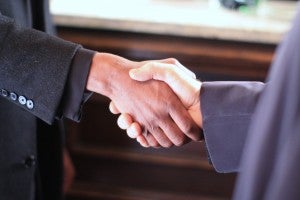 How does a utility company structure charges for the electricity it sells? That depends on where you live, and across the country, utilities are filing for rate increases with state agencies and commissions. The utility's charges may be some combination of a fixed monthly fee, a fee based on the volume of electricity used, and a fee connected to the customer's peak energy use.
Westar Energy in Kansas is one example of a utility company filing for rate increases. The company recently asked the Kansas Corporation Commission for permission to increase the fixed monthly charge for residential customers. That's not unusual in itself, but the amount of the fixed charge increase was shocking.
Westar also proposed a special rate structure squarely aimed at residential customers with solar panels, essentially penalizing them for using clean energy and discouraging more people from installing solar panels.
Environmental Defense Fund disagreed with Westar's approach, and we filed expert testimony with Kansas regulators explaining why. Westar finally reached a settlement with the other stakeholders – and our recommendations were instrumental in eliminating the utility's proposal to impose discriminatory rates on solar customers. Last week the Commission issued the order to approve the settlement. Read More »