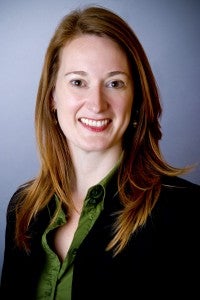 As part of my role at EDF, I keep track of stories about the benefits of energy efficiency. By that, I don't just mean data and figures, rather stories about the real, tangible and positive impacts saving energy can have on everyday people. We live in a data-driven world, especially those of us who work on energy and climate issues, but it's the stories about people that really stay with us. In the past few months, I've noticed a quite a few stories from local papers around the country discussing the benefits that schools have seen from implementing customer, or demand-side, solutions – such as energy efficiency, on-site renewables, like rooftop solar, and demand response (DR) initiatives – which allow customers to voluntarily reduce their high electricity use and receive a payment for doing so in the process.
For example, a story from the Louisville, Kentucky National Public Radio station WFPL covering the nation's first net-zero school recently caught my attention.  To be considered a true "net-zero" building is an impressive feat, because it means the facility's net annual energy consumption, AND its carbon footprint, is zero.
The featured school, Richardsville Elementary in Warren County, has made some impressive improvements, from installing geothermal heating and cooling, bamboo gym floors, solar panels on the school rooftop and in the parking lot, efficient cooking technologies in the cafeteria to using a ton of natural lighting. As a result, the school receives zero utility bills. But the two most compelling pieces of this story are the energy costs and the educational opportunities.
Kentucky has some of the cheapest electricity prices in the country. Many states, particularly in the southern U.S., also have low electricity prices—meaning, the cost incentive is not as powerful for energy efficiency. But I would argue that, regardless of electricity prices, schools always have an incentive to save money. With schools, for every energy dollar saved, one more dollar goes to good teachers, textbooks and computers. And the non-monetary incentives are extra important when talking about children, whose developing lungs need the cleaner, indoor air and more natural lighting that come with efficiently-designed schools, as detailed in my previous post on schools. Read More »