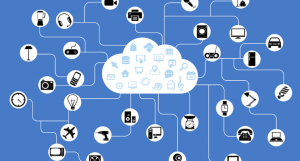 Co-authored by David Kirkpatrick, Techonomy's CEO.
When Elon Musk announced his lower-priced Tesla 3 electric car in the spring of 2016, he opened the press conference with rhetorical questions. "Why does Tesla exist? Why are we making electric cars?" The audience of car fanatics and techies didn't expect the answer he gave, though a clue came from the fact that Musk was already working to fold his other company, SolarCity, into Tesla. He continued: "Because it's very important to accelerate the transition to sustainable transport…for the future of the world."
Then Musk started talking about the world's "record CO2 levels," noting, "The chart looks like a vertical line, and it's still climbing!" He sees Tesla as targeting climate change — the cars will connect to the solar systems and home storage batteries, so "every individual is their own utility," and less carbon is emitted. Not what you'd expect from a car company.
Musk seldom uses the phrase, but what he was talking about was the Internet of Things (IoT) — putting computing intelligence into the objects and systems that surround us, connecting them to the network, and stitching it all into a digital ecosystem. Tesla's cars, solar collectors and batteries all are connected, communicating via the internet. While the concept of IoT has been batted around the tech industry for a decade, with companies including Cisco and Intel placing hefty bets on its success, only now — suddenly — is it starting to make sense. Read More »