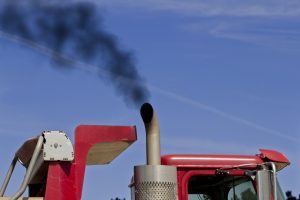 Every mode of freight transportation – from planes and trains, to trucks and ships — has a significant pollution footprint that dirties the air in communities near freight facilities and highways, while contributing to the climate crisis.
Yet, reducing pollution from the freight movement is not primarily a technology matter. It is a matter of political will.
Today, I hope to convey this message before two House Transportation & Infrastructure subcommittees at an important hearing on the economic, environmental and societal impacts of freight transportation. I also hope that my testimony — and that of others at the hearing — will help the House develop a 2020 transportation bill that builds on the Senate's version of the Highway Reauthorization Bill approved earlier this year.
With Congressional leadership, we can make tremendous strides in reducing the nearly 11,000 premature deaths annually occurring from exposure to freight pollution in this country and put the sector on a path to contribute to a 100% clean economy by 2050.