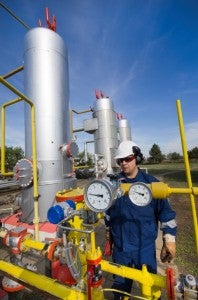 After months of anticipation, the Obama Administration this month released its new methane emissions strategy – a plan that opens up new opportunities for industry writ large, and especially for operators that want to cut waste and get ahead.
The centerpiece of the strategy are imminent rules that will help us meet a new national goal to reduce harmful methane pollution from oil and natural gas operations by 45 percent by 2025.
But the rules also bring direct industry benefits. Here are four reasons the new methane emissions strategy is a boon, rather than bane, for America's $1.2-trillion oil and gas sector:
1. It tackles $1.8 billion in annual waste and adds market certainty
Leaky infrastructure and unnecessary venting across the oil and gas value chain cost an estimated $1.8 billion in wasted product and lost revenue annually.
The new rules require companies to include up-to-date controls as they build out new and modified infrastructure, keeping gas in the pipeline while making new facilities more efficient. Read More »