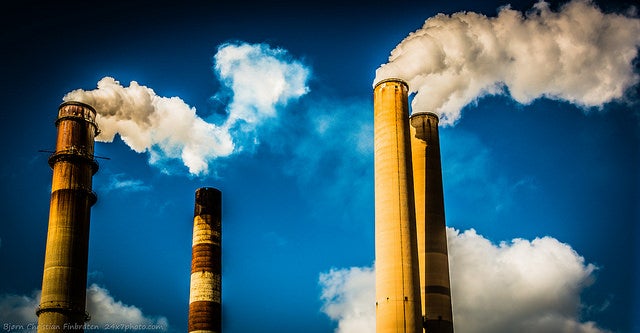 Some polluters and their allies are rolling out an old and tired playbook in Sacramento. California is ahead of schedule in curbing climate pollution and the economy is booming. Yet alarmism persists. These latest scare tactics are focused on one particular provision of the state's cap-and-trade program: the level of the "price ceiling". The price ceiling is an emergency provision that is intended to ensure that prices polluters have to pay per ton of pollution don't reach above unexpectedly high levels.
The California Air Resources Board (CARB) is currently working to update the cap-and-trade program based on direction the Legislature gave in 2017 to extend it out to 2030. CARB will consider proposed amendments to the program today with passage of the amendments expected after a second consideration in January.
The future of climate action in California is optimism and transformation, not fear and anger
Those who look only at doomsday scenarios are mixing farfetched fearmongering with a dose of outrage by boiling this complex policy decision down to an oversimplified estimate of how much Californians might have to pay in the worst possible scenario in 2030. But fear and anger aren't what California is about (whatever your political leanings). California is transforming its economy to a cleaner and more prosperous version of itself. After the great recession the economy recovered and grew, but carbon pollution did not.